While Manali was sleeping, I woke up to the burble of the gushing river and though, lazy as I am, some comforts have to be sacrificed to experience the wonders of this beautiful world.
ABOUT THE PASS
At a height of 13,058 feet, Rohtang Pass connects the Kully valley to the Lahaul and Spiti valleys and the highway to Ladakh. Notorious for it's treacherous roads and erratic weather, every turn on the ascent is but a frame worth absorbing; reminding of the paradise of our dreams.
Also read: To the temples below water
MY RIDE
It was one of my most adventurous rides. It was rainy and I was riding through the clouds. The roads were broken and weren't visible for more than 10 metres. Even less sometimes. The slope was steep and the rush high. I happened to skip the yellow stone landmark until I finally discovered the change in tilt after a few kilometres. And there I was at 0800 hours, all alone taking in as much as I could. Sighing with delight and amazement.
More of biking:  Riding through the wildlife sanctuary and the most haunted fort
I might as well let the pictures do the talking.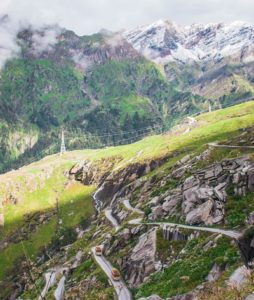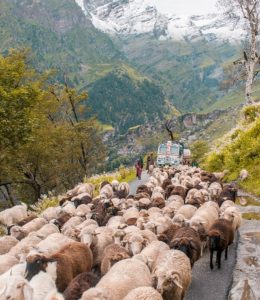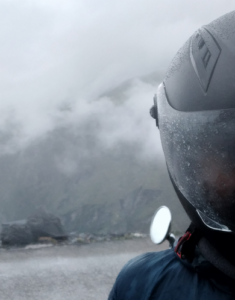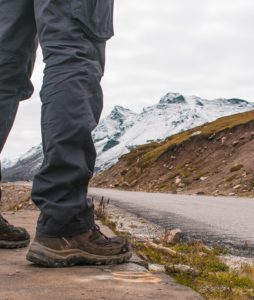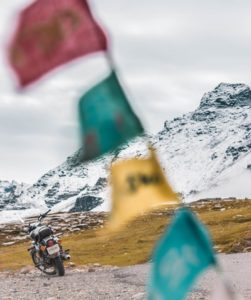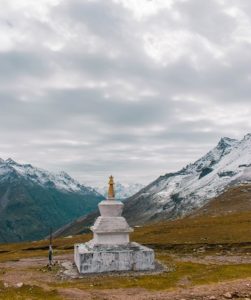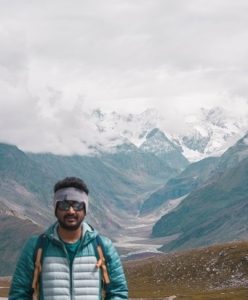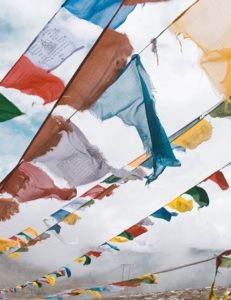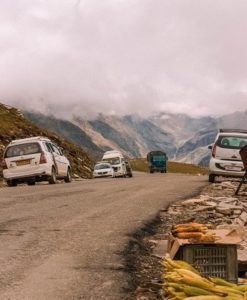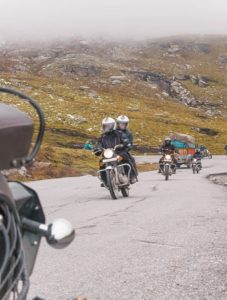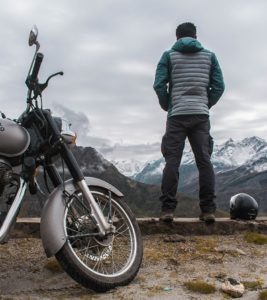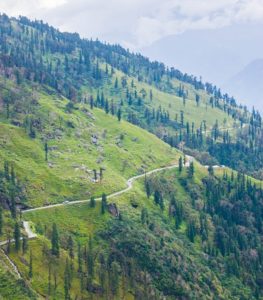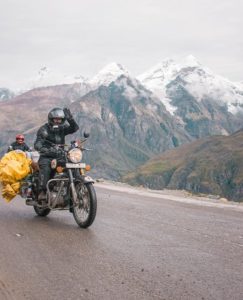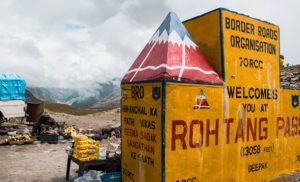 DETAILS

 
Where: 52 km from Manali.
How: Best mode would be a motorcycle. Even better, cycle if you can. Yes, a few daring souls do take that adventure. I wouldn't recommend a car/taxi until and unless you are with your kids. Or maybe if you do not know how to ride a motorbike. Maybe not even in that case. You got to learn to ride one.
Height: 13,058feet.
Permit: Required. Even for visiting Rohtang and coming back the same day would need one. Check the link Rohtang permits
Weather: Erratic. Clouds accompanied me to the pass while raindrops gave me an affectionate send-off.
Scenery: If your eyes can see what mine did, words would never be enough.
Roads: Broken, slippery, risky ascent, zigzag at intervals. Take your own time. Do not rush. I took n number of breaks to get absolutely blown away by the valley. Each frame after the hairpin-bend better than the other.
Best time: The pass opens around late May till late September or early October depending on the weather. The web would suggest May-June as the best time. So it would have been if not for queues, long enough that you can comfortably stare at the traffic and prepare a cup of tea and fry some triangles to go with.
I rode at dawn in mid-September and believe that there absolutely cannot be a better time than when you own the roads to yourself and do not have to listen to honks of cars filled with the city crowd.
Note: Monsoons are a risky affair and the hills are prone to landslides. 
Only a biker knows why a dog sticks his head out of a car window.
Read and know more about my ROAD TRIPS
Travel raw. 🙂