Camping below towering snow-covered peaks, one of the highest, the world boasts of. Walking on one of the most beautiful trails, enveloped in autumn colours. Getting a grand view of the mighty peaks at dawn.
As exciting as it sounds, it is even better in actuality.
These are the stuff dreams are made of.
The Trek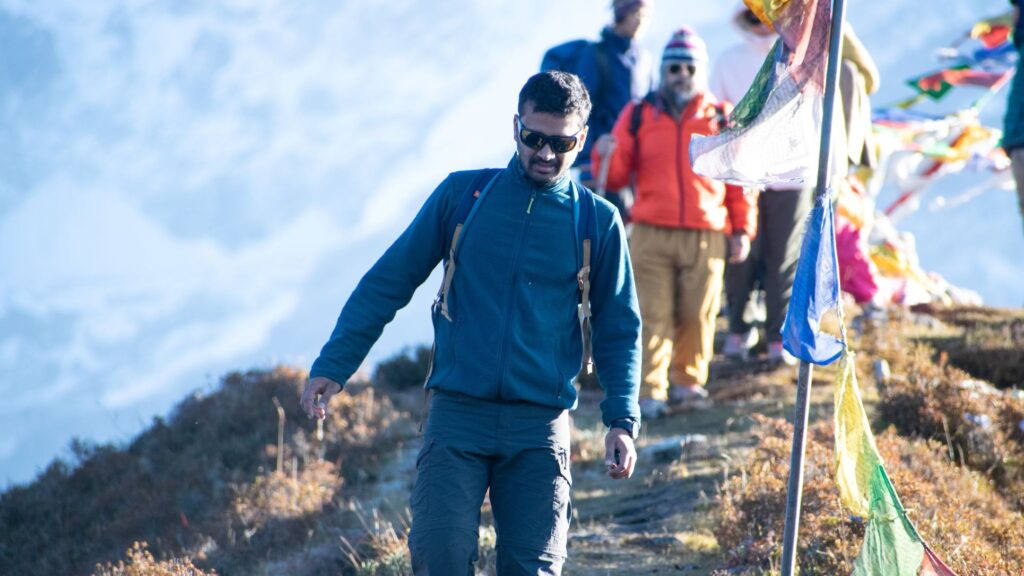 Most trekking agencies have 8 days allotted to complete the Goechala trek. The trek starts from Yuksom in West Sikkim and takes you to the base of the mountains Pandim and Kanchenjunga(almost). Our route was:
Yuksom-Bakhim-Tshokha-Dzongri- Thangsing-Lamunay-Kokchurang-Tshokha-Yuksom.
The trek begins with a narrow route in a forest and gets wider and gradually opens up to huge spaces from Dzongri where it faces the sky and so onwards. The occasional waterfalls, suspension bridges, beautiful streams and mountain peaks greet you.
The walk alongside the river on a rocky path may be troublesome while the slippery path may question your balance. The climb to Dzongri may be tiring and the summit day will be long.
But this is a trek for the ages.
The sunrise at Dzongri top will inspire and push you further while the grand view from the summit will erase all your complaints and pain. The colours of autumn and the walk in the open spaces on the way from Thansing to the summit and back were my best days.
My Story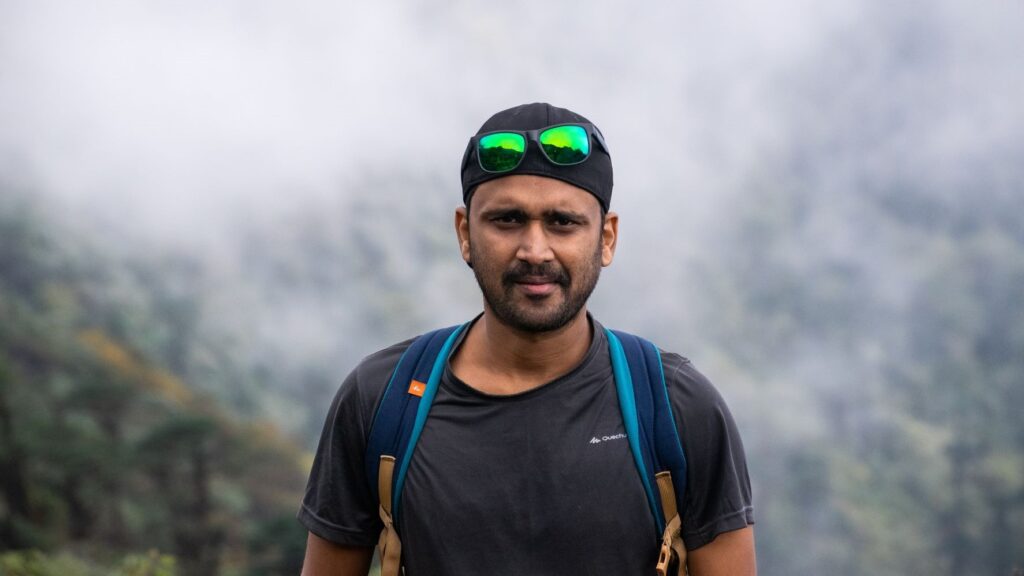 I underestimated the trek. Having trekked through Sandakhpu and Phalut a year back, I thought I could do it with a little preparation. I knew that it was tougher than walking in the Singalila range but then that was all about it. I did not delve deep, as I do when I am to walk on my own. That wasn't allowed here.
A guide is a must.
And on the very first day, I realized my mistake. I was under-prepared. The rain made things terrible. There was no trail. Sludge had taken over. Humans with their backpacks along with horses and yaks, all tread on the 14km trail which resembled mini-swamps at some places. I slipped a few times and got covered in wet mud up to my knee.
I got agitated. This was a first, on a trek. I started to wonder why I was doing this. But the next days were no less than a dream. And when you have a good dream, you forget the past nightmares.
(I did struggle, forcing my body to work when it was not prepared for it. And then this journey became more of the mind than the body. My legs gave up. The mental battle within took me through.)
Campsites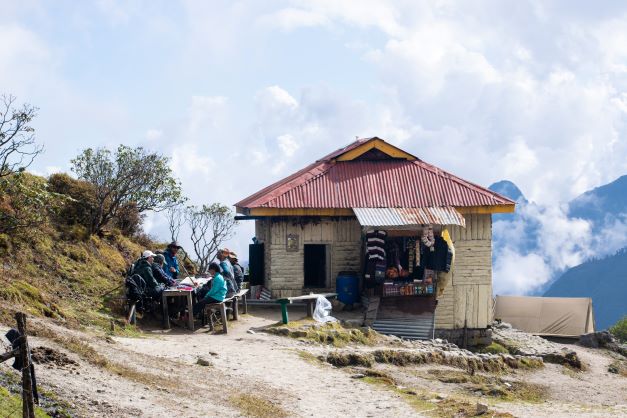 I do not doubt that I witnessed some of the most beautiful campsites in Thansing and Lamunay. The latter is my favourite. The place is surrounded by snow-capped peaks while the Pandim peak is too close that it seems ascendable. The clear and pristine Prek Chu river gushes past the place and makes it come alive. Kanchenjunga isn't far.
That being said, camps at Sachen and Bakhim are congested and can be a nightmare if it rains which it does so often here.
Peaks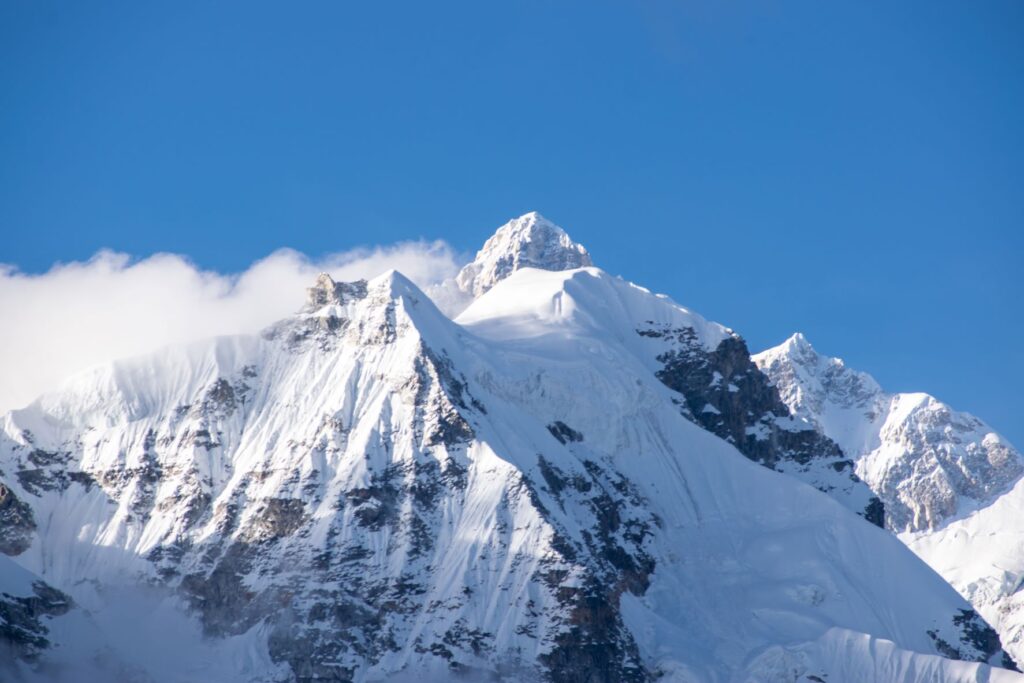 The summit of Pandim is the first peak to be visible; from Tshokha. And gradually other peaks enter the stage, Dzongri onwards. On the 3rd or 4th day, you trek to Dzongri top at dawn which does give a mini-view of what can be seen from the Goechala viewpoint. Witnessing the sunrise from Dzongri has been a wonderful experience. These are the days I live for.
Goechala viewpoint looks like a festival where all the mountain peaks have gathered to meet each other and celebrate. You don't know which mountain to look at. On the first days, you start with admiration for Pandim but can't take your eyes off Kanchenjunga at sunrise. But there are other peaks that deserve attention as well. Latung, Kabru and Goecha to name a few.
Witnessing the Sleeping Buddha from Sandakhpu!
Weather and Risks
The weather is always unpredictable in the mountains and more so on the Goechala trek. Even after being there in the best season, you may run out of luck. The weather gods put on their show.
April-May and October-November are ideally the best months. We started the trek in the second week of October and were grateful for the perfect weather. But it rained continuously both before and after. People could hardly get the perfect view. A lot of groups had to return without completing the trek, owing to the downpour that caused slippery trails and swampy campsites. But you got to take the chance.
AMS(Acute Mountain Sickness) is a genuine risk. Read more about it and start working on your fitness well before. Every season, some trekkers have to get rescued which is a challenge best not welcomed.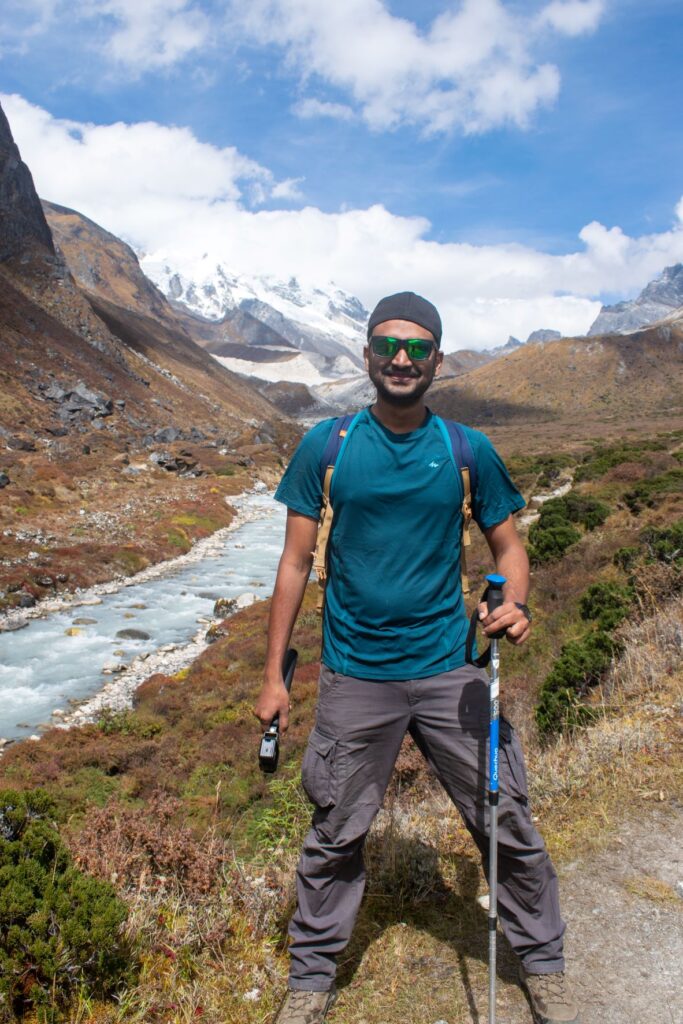 Other Details:
Where?
The trek inside the Khangchendzonga National Park starts and ends in Yuksom, West Sikkim.
Best time
April-Mid May and October-November. I would suggest mid-October.
Fitness
Don't take chances with your body. Prepare well, unlike me. Usually running 5km under 30 minutes is considered a decent test of fitness. But certainly, more can be done. Squats will help too.
Solo trekkers
I joined a group in Yuksom. You can contact several trekking agencies online. Availing one on the spot may not be immediate. If that is the plan, keep a spare day or two.
A guide is mandatory.
Any more questions? Reach out to me on Instagram or Facebook
Stay raw!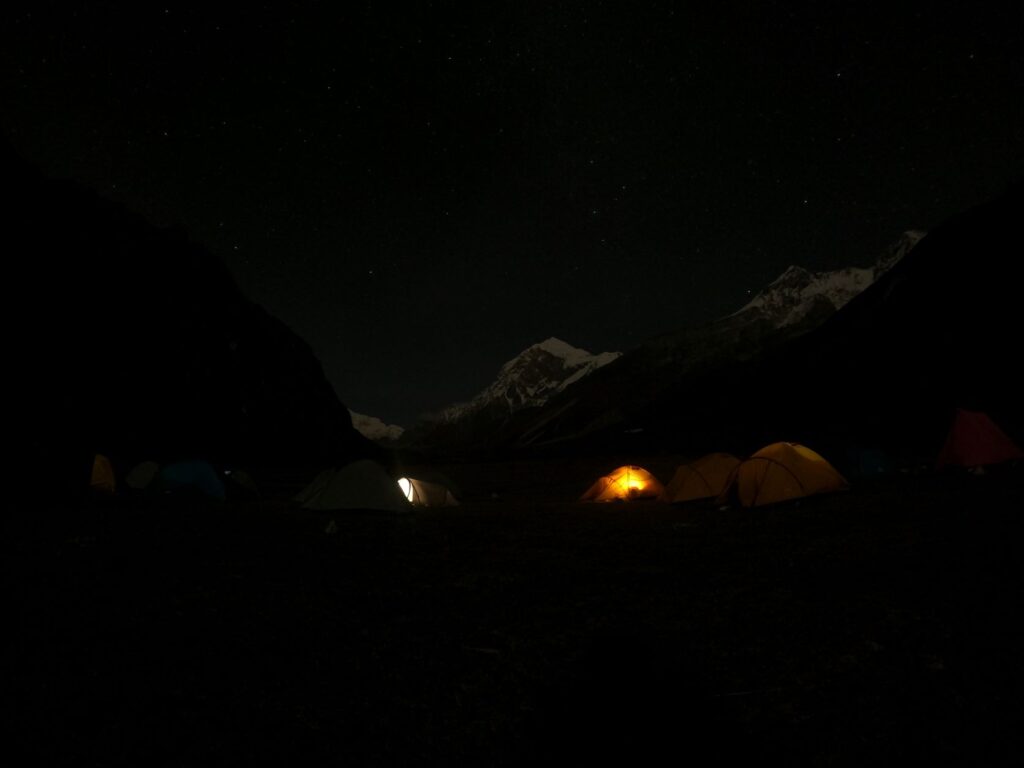 DIY treks: