Kheerganga is one of the most popular treks among beginners in Himachal Pradesh. The hike is filled with hundreds of enthusiasts, mostly those who have no idea what they have gotten into while the campsite turns into a picnic spot once the sun goes down.
For people who really want to enjoy the beauty of nature, Bunbuni trek is a great alternative in Parvati valley with much better views. I sometimes wonder why this beauty has received little attention. But then that is how the world is. The most beautiful things mostly go unnoticed.
Sar Pass trek: Without a guide!
Our Adventure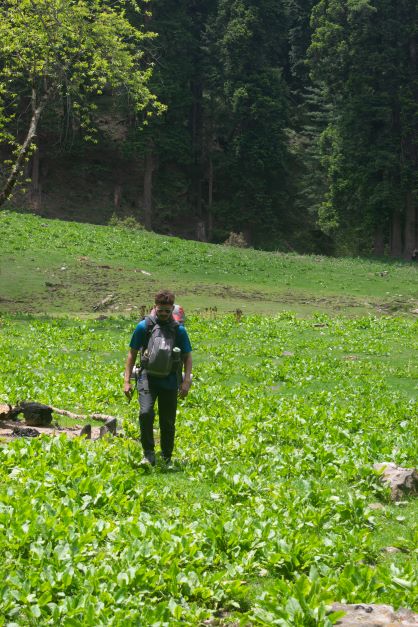 The trek starts from Kalga village and takes around 3-5 hours to reach the top. I and my brother went without a guide and despite receiving detailed directions from the locals regarding the route, we got lost. There are a few little meadows that appear on the route where the trail disappears and to find it again from the end of the meadow is a challenging task.
It must have been a couple of hours when we were fighting and navigating the tall bushes and trees before we could spot a hilltop. The tree line had started to recline. And once we reached the top, we were ecstatic. The last two hours had been rough and sometimes scary. We had suffered a few bruises as well.
That is what can happen when you tread into the unknown. It is dangerous. If all is good, an adventure, otherwise a mishap. One should be prepared.
Kareri lake trek: Lost in the forests. Slept in a cave!
But we were self-sufficient. Equipped with food, tent and a sense of the direction as to where our destination lay. In fact, once we came to the conclusion that we had lost the trail, we used google maps to get the direction and had to climb the mountain in a straight line which was a steep incline.
(There is no marked trail online, yet.)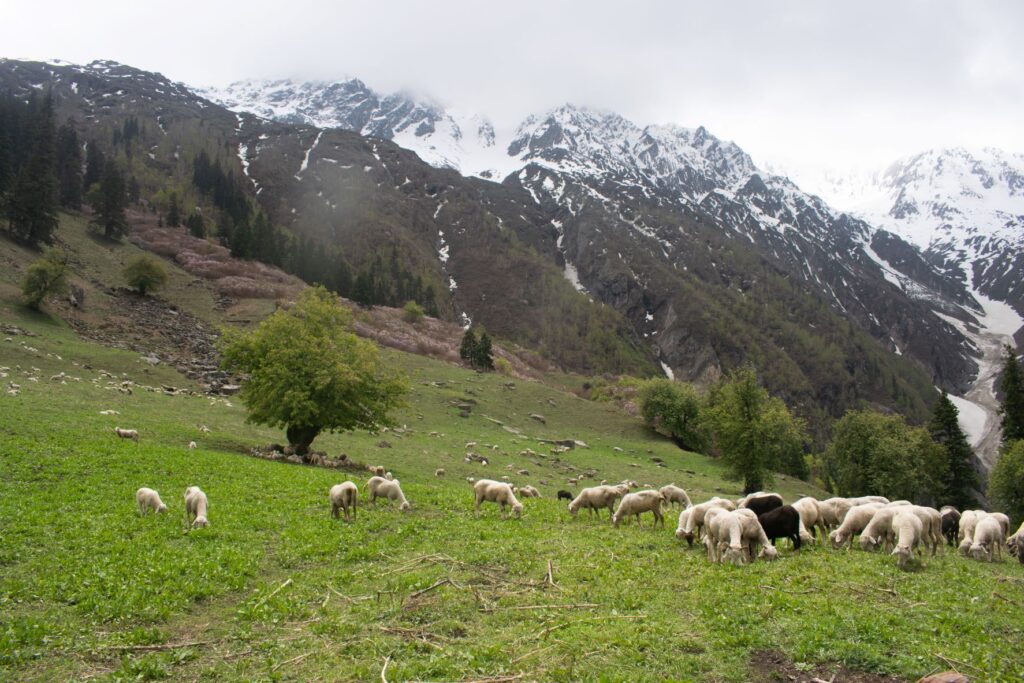 Bunbuni was amazing. Maybe we found it a little more beautiful because of our struggles to reach there. But it is otherwise too. The top gives splendid views. Snow-capped peaks aren't far away. It is still lesser known and visited. Grazing horses on the great green meadows added to the charm.
The trek to Kheerganga was no less beautiful. The glacier crossing and Kungti Thach were some of the beautiful highlights of the trek.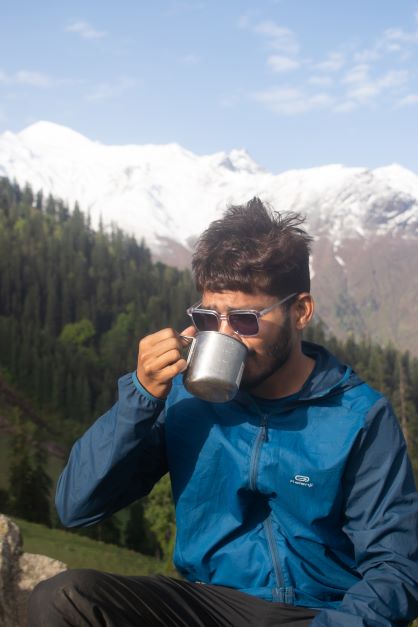 Details:
Starting point: Kalga village or Barshaini
Time: 3-5 hours to Bunbuni
Days: 2 – Kalga-Camp at Bunbuni and back
3- Kalga- Camp at Bunbuni – Camp at Kheerganga and back to Kalga. This was our route.
Guide required: This is tricky. Yes and No. If you have enough experience (getting lost on treks alone) and can hold your nerve getting lost in the wild, go ahead. But definitely talk to the locals who can provide the directions in detail.
Others, find a local from Kalga village. There are plenty.
Water source: Half a km before Bunbuni there is a waterfall. People camp there too.
Food and Accommodation: Carry your own. You may not find anybody on the trail or at the top like us. Yeah, we did meet a shepherd the next day.
Views: I loved it. You should too!
STAY RAW!