The highest peak in West Bengal is also it's most beautiful.
I still wonder in disbelief when I think about Kanchenjunga; the third highest mountain peak in the world, visible from my terrace in Siliguri on a clear autumn sky. Just a few hundred kilometres of straight distance. And yet how many of us care. While we plant dreams of distant lands, we have discounted the beauty and grandeur around us; the Himalayas. What deserves gratitude has been taken for granted.
Now, trekking to Sandakhpu and Phalut is very much possible with a little effort in fitness. And if the right time is chosen, together with some luck, there are surprises throughout this journey. If you ask me, this should be added to schools' curriculum in Bengal and Sikkim. The learning experience would be unmatched.
KANGCHENJUNGA- INDIA'S HIGHEST
We had read in one of the blogs that the route from Sandakhpu to Phalut is magical. And throughout our trek, we poked fun at that word. People often use extravagant adjectives to sell trips and experiences and this was just another one, we thought.
Except that it was true this time. Kangchenjunga seemed at a touching distance. The admiration only grows with every gaze. One can never have enough of it. Treading in vast open spaces in the colours of autumn; has never been better. It has been one of my best hiking days. 'Magical' indeed was the apt word.
The range though is visible from Tumling onwards and continues on and off till Phalut. And that is what draws travellers like us.
RISING DAWN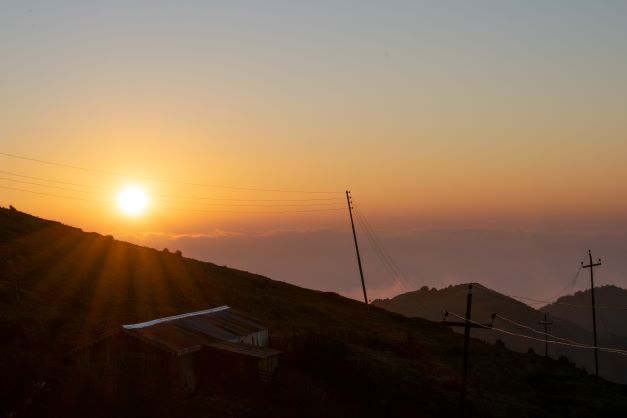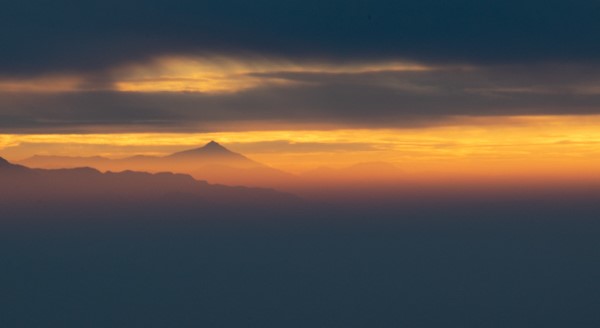 You must believe me when I say that this trek amazes you with the best sunrises. Waking up in sub-zero temperatures and fighting the harsh winds at 6 in the morning becomes fulfilling when the first rays of the sun hit the huge mountain peaks. The sky colours change every few minutes amid the ever-moving clouds and the 360-degree view offers scenes that are forever etched in memory.
IN PICTURES & OTHER INFO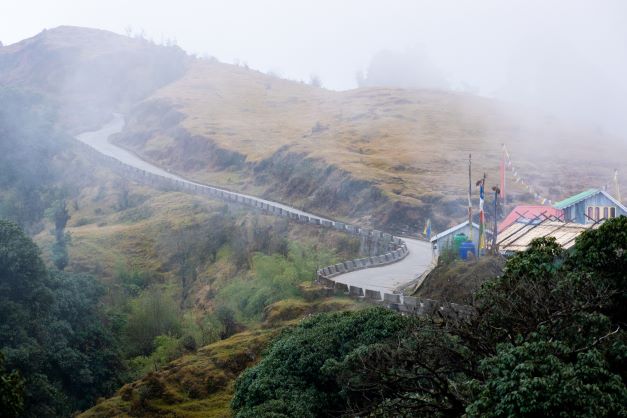 WHERE– In the Singalila National Park at 11,950 ft.
WHAT – To witness the tallest mountain peaks of the world. Along with the Sleeping Buddha, you will also get to see Lhotse and Makalu; the 4th and 5th tallest peaks of the world. And of course Everest, the mightiest of them all. Wonder if there is any other amphitheatre that provides for such gigantic acts.
THE WAY– Siliguri>> Ghoom >> Manebhanjang. This is the most common route.
TREK ROUTE– Tumling or Tonglu >> Kalpokhri >> Sandakhpu >> Sabargram or Molley >>Phalut >>Gorkhey or Samanden. Can take 6 days(trek only) if the whole route above is undertaken.
EXIT – There are 2 options. Either trek from Samanden to Srikhola via Rammam and then progress to Rimbick via shared vehicle. And then onwards to Darjeeling or Manebhanjang.
Or, trek from Gorkhey to Jorethang from where you can find a vehicle to Siliguri. The latter is shorter but it skips Manebhanjang.
BEST TIME – October to December. The park remains closed during the monsoon.
ENTERING NEPAL– This trek is a crossover between India and Nepal as it enters Kalpokhri. Nepal embassy personally welcomes each trekker, offering a free stay of 3 days. Naaaah! Just the national flag and permit fees. Nothing else changes.
GUIDE – Unfortunately, a guide is mandatory. There is no way to escape. Thankfully, we managed it without one. Right, how come?
OTHER TRAILS -Apart from Sankhpu-Phalut, Phalut-Gorkhey/Samanden is another fantastic trail that goes through the forests and should be undertaken. The trail only gets better from Sandakhpu.
VILLAGES –Samanden is a hamlet that has my heart. Gorkhey is beautiful too. These villages can be reached without undergoing the whole trek too. Details below.
STAY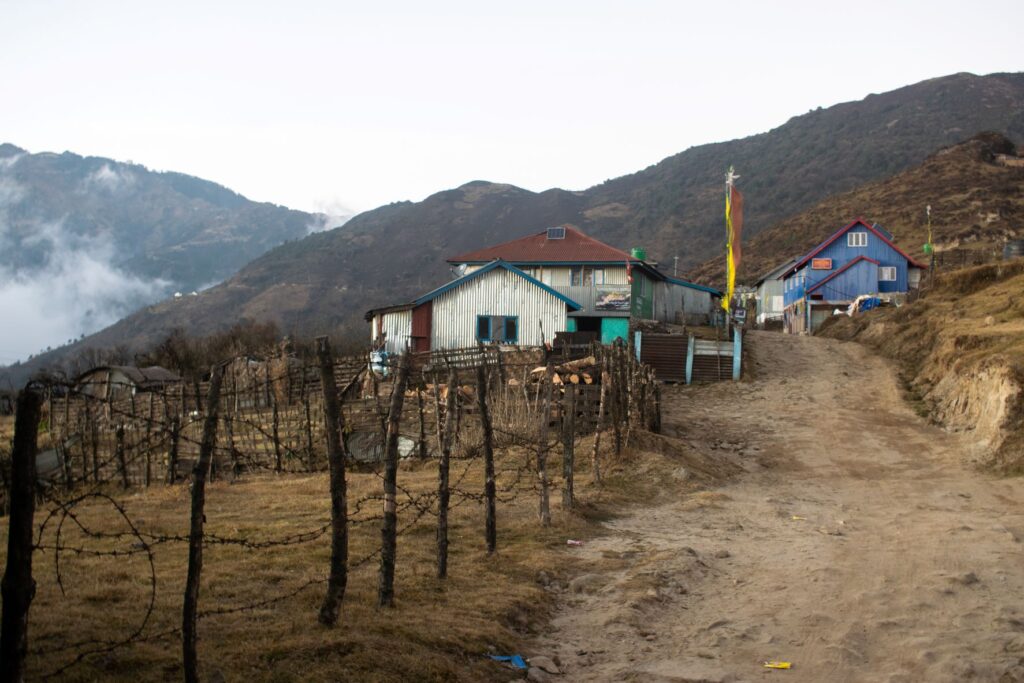 Also called a tea house, they are numerous except for Phalut which has limited beds. Since a guide is mandatory, he would worry about that.
Life is short. Climb that goddamn mountain!