While it may not always be possible to travel, a movie is the best way to transport you to foreign lands, live the adventures of the protagonist, inspire you and make you want to backpack and leave right away.
These movies are a must watch for every travel lover. It is imperative that you get started with the movies below right away if you are not one. Your idea of travelling might just get a new pair of eyes and a liberal head.
The very basic core of a man's living spirit is his passion for adventure. The joy of life comes from our encounters with new experiences, and hence there is no greater joy than to have an endlessly changing horizon, for each day to have a new and different sun.
1. Tracks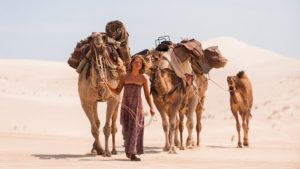 What and Where?
The true story of Robyn Davidson who goes on 1700 mile trek across the deserts of West Australia with four camels and a dog. Leaving back her life in the city, she sets on a life journey of self-discovery. Along the way, she meets National Geographic photographer Rick Smolan who begins to photograph her voyage.
For the journey through the long and endless desert and Mia.
Quote:
The trip wasn't conceived as an adventure in the sense of something to be proved or conquered. And when people asked me why I'm doing it, my usual answer is,why not.
2. The Secret Life of Walter Mitty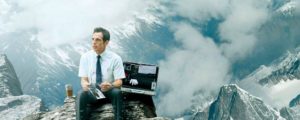 What and Where?
This is one of my favourite movies and can be very relatable to someone who sits in one's office and daydreams or 'zones out' into their own world thinking of travel and other adventures.
This feel-good movie takes you though less inhabited Greenland to the volcanoes of Iceland and the mountains of Himalayas in Afghanistan.
For adventure, hope, 'Step out', Ben Stiller and Cheryl singing 'Space Oddity'to Walter Mitty stirring him to take the leap.
Quote:
To see the world, things dangerous to come to, to see behind walls, to draw closer, to find each other, and to feel. That is the purpose of life.
3. One Week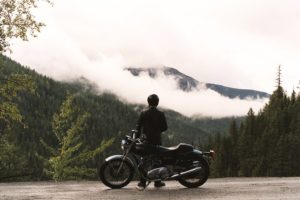 What and Where?
Ben Tyler is a teacher of Literature in high school. He goes on a motorcycle trip all by himself after being diagnosed with an aggressive form of cancer (you can leave now) and comes to learn more about himself, life and relationships.
For the quiet and beautiful roads of Canada and the search for the meaning of life.
Quote:
To strive, To seek, To find, And not to yield.
4. The Beach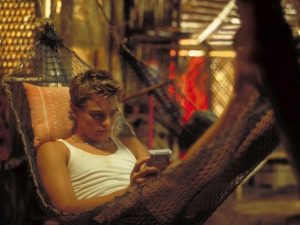 What and Where?
Richard, an American travels all the way to Bangkok where he learns of a map to a secret and uninhabited island. Together with a French couple, he sets out to find it where he has more adventures waiting for him.
For white beaches, staying raw and Leonardo of course.
Quote:
Never refuse an invitation, never resist the unfamiliar, never fail to be polite and never outstay the welcome. Just keep your mind open and suck in the experience.
5. Into the Wild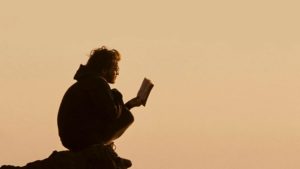 What and Where?
The true story of Christopher 'Supertramp' McCandless who leaves behind his possessions, burns up his money and hitchhikes North America to Alaska on his dream to live in the wild. He has over time become a 'cult' figure and an inspiration for nomadic living. Though some of the decisions he made were questioned.
For inspiration and what it means to be free.
Quote:
If we admit that human life can be ruled by reason, then all possibility of life is destroyed.
6. Y Tu Mama Tambien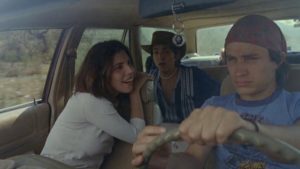 What and Where?
A Mexican road trip of two boys accompanied by an older woman, this journey is about raging hormones, youth, friendships and coming of age.
For the roads of Mexico, youth, Luisa and Gael Garcia Bernal. 
(**Parental guidance advised)
Quote:
Life is like the surf, so give yourself away like the sea.
7. Zindagi Na Milegi Dobara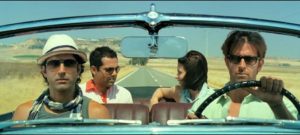 What and Where?
A long-awaited road trip of three school friends finally takes places in Spain where each of them has planned an adventure sport for the group.
For everlasting friendships, conquering your fears, love with life, adventure and Spain. 
Quote:
Seize the day my friend. First live this day completely. Then think about retirement.
8. Seven Years in Tibet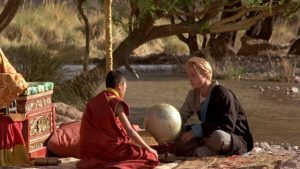 What and Where?
Heinrich Harrer, an Austrian climber breaks out of prison and travels to Lhasa, capital of Tibet. It is here that he learns of the culture and lifestyle of the people and becomes a friend to Dalai Lama.
For mountains, survival, extraordinary Tibet, spirituality, Buddhism and Brad Pitt.
Quote:
We have a saying in Tibet: If a problem can be solved there is no use worrying about it. If it can't be solved, worrying will do no good.
9. Wild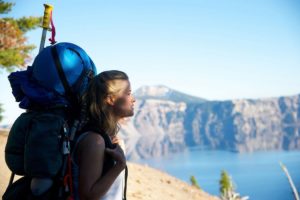 What and Where?
Cheryl Strayed embarks the 1,100 miles long Pacific Crest trail in hopes of finding ways to cope with her mother's death, her experimentation with drugs and her divorce.
For the long and beautiful Pacific Crest trail, meaning of backpacking, mother's love and Reese Witherspoon.  
Quote:
I was amazed that what I needed to survive could be carried on my back. And, most surprising of all, that I could carry it.
10. The Motorcycle Diaries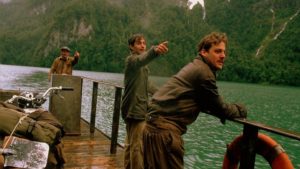 What and Where?
In 1952, Ernesto Guevera, popularly known as 'Che' and Alberto Granado set out on their epic motorcycle trip to Latin America where Che finds his true calling in life.
For the road trip, sneak peek into Che's epic adventures and his life calling, exotic Latin America and Gael Garcia Bernal.
Quote:
What do we leave behind when we cross each frontier? Each moment seems split in two; melancholy for what was left behind and the excitement of entering a new land.